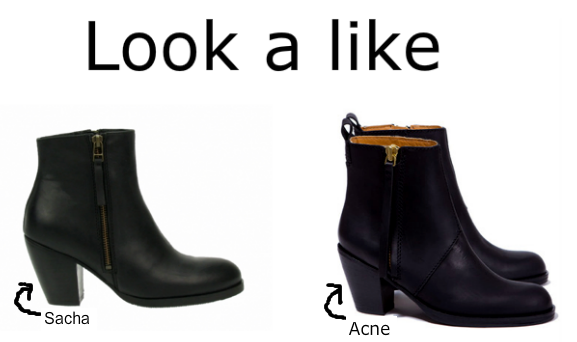 Since it has been so rainy
(

except for yesterday

)
the past few days, you need to wear boots. These are the boots I like because of their shape. I think you can wear them all day long... exactly what I need!
If you are a student like me and can't afford

Acne

yet, I found you a similar pistol cowboy boots but for much less.
They are look-a-likes, but the Acne's will cost you

€370,-

and the ones from Sacha

€94,95

.