Daisy Eau So Fresh by Marc Jacobs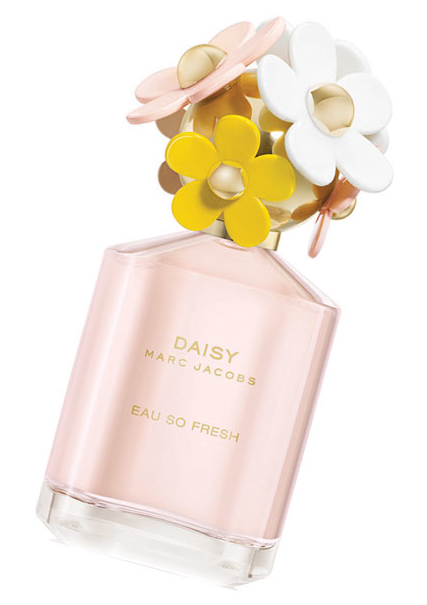 Daisy's Eau so fresh is the newest fragrance by Marc Jacobs. The fragrance is a reintegration of Daisy and smells
floral and fruity. The notes
are grapefruit, green notes, raspberry, pear, jasmine, rose, violet, litchi, apple blossom, musk, virginia cedar and plum.
My introduction with the first edition of the fragrance Daisy was a few years ago when I was working at the Crowne Plaza Hotel in Amsterdam. There was a stewardess who smelled really nice so I asked her what her fragrence was and she took a wonderful bottle of Daisy out of her bag. Since then I'm a big fan and wear it with joy.
I can't wait to have Daisy's eau so fresh!